Members of CEO Focus, Level 7 Un-Networking and their guests enjoyed a morning of business building and education including a presentation on Business Models for Dummies. A variety of best practices were shared by the guest panel consisting of Connie Shepherd, Mike Peck, Mike Corbitt, and Brian Knoderer.
Perhaps the most interesting discussion centered on the recruitment and management of 20-somethings. Many of the 35-and-over business owners struggle to understand the motivations of the younger generation so the insights and best practices of some of the CEOs was appreciated.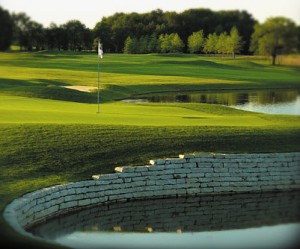 The conclusion of the group was that younger employees do pose a management challenge to older managers. However, the rewards greatly outweigh the risks as this generation has varied and sometimes superior skills to baby boomers.
In case you missed the meeting, you can find a replay of the Business Model Presentation at https://vimeo.com/72415261
The afternoon golf scramble enjoyed the best weather in years. Sunshine and 78 degrees instead of the balmy 103 degrees we tolerated last year. Best ball honors went to Joel Erwin with Bud Shore coming in a very close 2nd.  Long drive honors went to Michael "The Beast" Goldberg with a nice 290 yarder.
Thanks to all the members and guests who made the event such a success.