Our Members
All members of Level 7 must be in a leadership position in their organization.  Members form meaningful relationships with other Level 7 members.  Since Level 7 worries about excluding the "wrong" people and including only the right people, members can focus on learning, connection, and having a great time together.
Level 7 members understand that meaningful networks are developed over months, not minutes.  Members must possess four qualities:
Possess a meaningful business goal
The ability to give and receive quality input
Have the commitment to achieve their goal
Understand that strong business networks come from people who know, like, and trust us
The original Un-Networking Group: Henry Ford, Thomas Edison, Harvey Firestone, Luther Burbank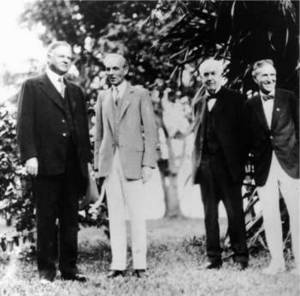 These men did more than share business ideas, they were personally invested in the success of each other.  When Thomas Edison's laboratory burned down, Henry Ford was there the next day with a $750,000 check to help his friend rebuild.